Roll crusher
By Type
Wave tooth roll crusher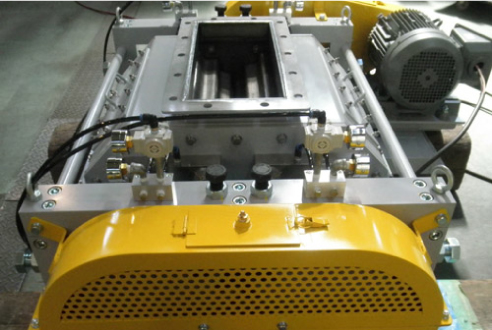 | | |
| --- | --- |
| Use teeth | |
Ceramic Roll Crusher Compact Type Two Stage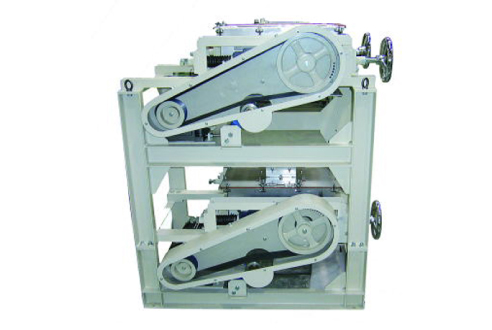 | | |
| --- | --- |
| Use teeth | |
Ceramic Roll Crusher Standard Type Two Stage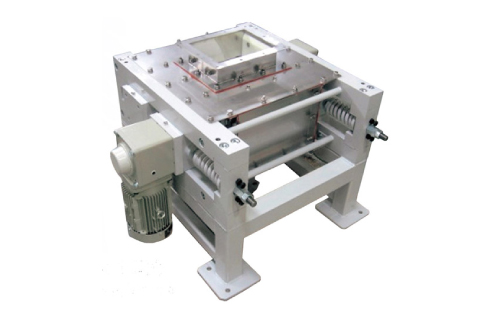 | | |
| --- | --- |
| Use teeth | |
Ceramic roll crusher single stage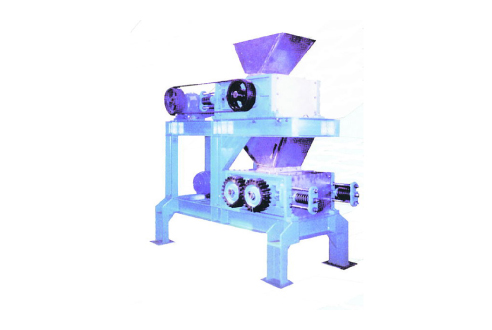 | | |
| --- | --- |
| Use teeth | |
Characteristic
Roll crusher is an intermediate grinding machine that feeds raw material into the gap between rotating two high alumina rolls and crushes raw materials by strong compressive action. Roll wear has several times more durability than manganese steel roll and it is extremely compact and demonstrates high efficiency because it grinds at high speed rotation. There are one-stage and two-stage models. There is also a two-stage model with a jaw crusher on the upper row and a roll crusher on the lower row. (Designed and manufactured according to customer's request.)

High alumina wave tooth roll
φ 235 x L 300, φ 235 x L 150 mm
Wave shape can be produced to improve the biting of raw material.

Metal type wave tooth shape
It grinds at high speed rotation, so it is compact and demonstrates high efficiency. It is suitable for use as an intermediate crusher. There are one-stage and two-stage models, and two-stage type is widely used. Besides ceramic rolls there are also other materials such as manganese.
Various uses
There are various types of roll crushers depending on the application. We will design and manufacture new designs according to your desired specifications so please contact us once.
Ore, ceramics, glass, pigments, primary sintered products, electronic components, dental materials, battery materials, etc.
Specification and dimensions