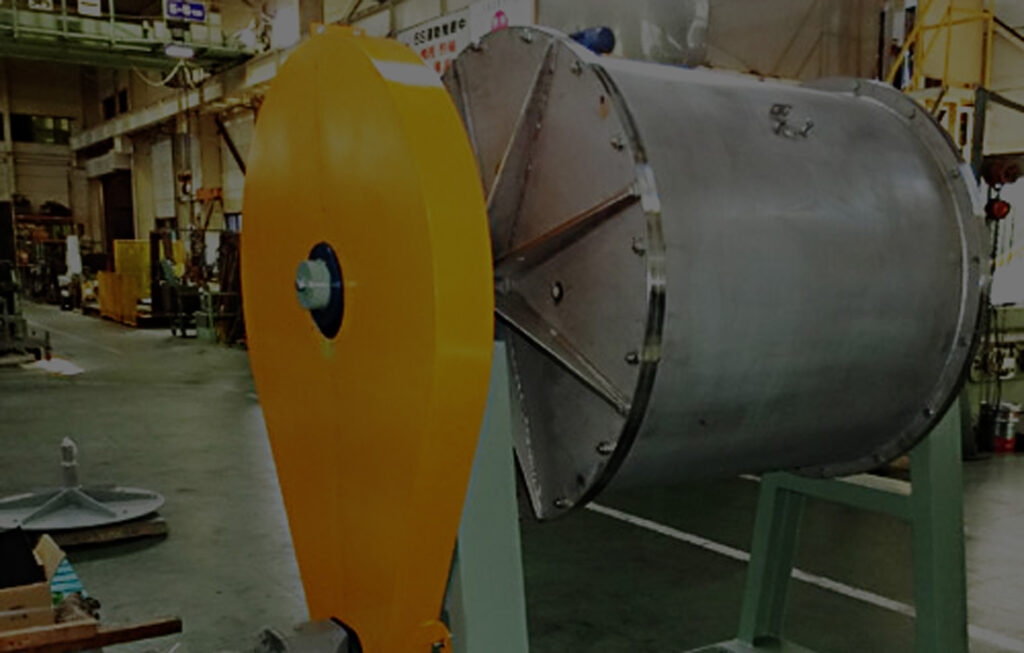 We sell used ball mills, etc.
Used machinery information
1200L Dry batch ballmill
Product name: 1200L dry ball mill
Overall dimensions: 2850W x 1900D x 3000H (mill core 2070, under discharge hood 640H)
Can internal dimensions: φ1270×1200L Made of SS
Drive unit: 5.5kW Beyer continuously variable transmission (200/200V)
Drive method: gear drive
Preparation port: 300×400 1 location
Frame: Made of SS
Discharge hood: Made of SUS (inner resin coated)
Lining: natural silica stone
Control panel (built-in inverter): ON-OFF/emergency stop button, timer, automatic/manual/jog switching
Other safety design: Limit switch with mill rotation prevention device
Features
For large capacity mass production equipment.
Comes with a discharge hood, so there is less dust and raw materials can be discharged easily.
Safe design with a mill rotation prevention device.
Since it is driven by an inverter, the number of rotations (speed) can be set.
Since it is equipped with a timer, unmanned production such as late-night operation is possible.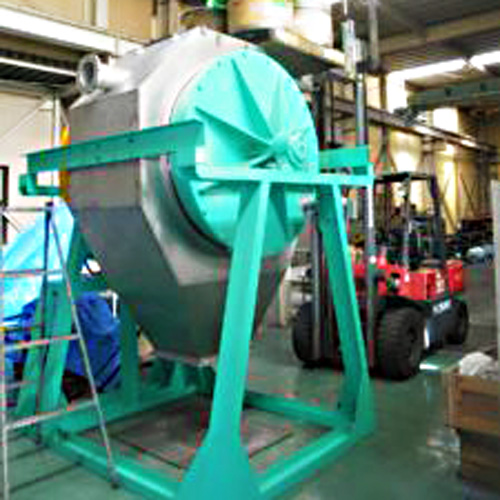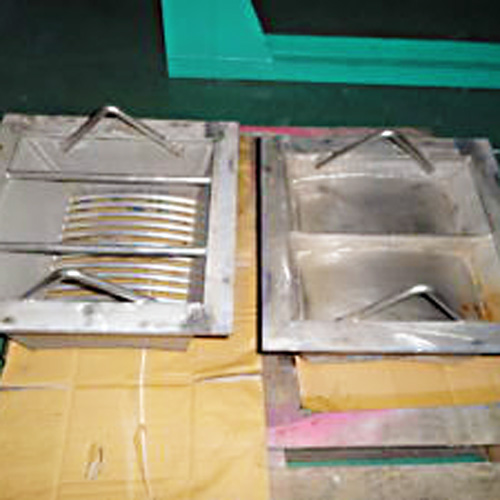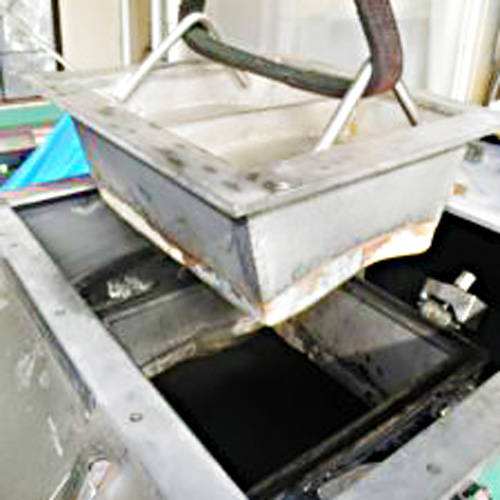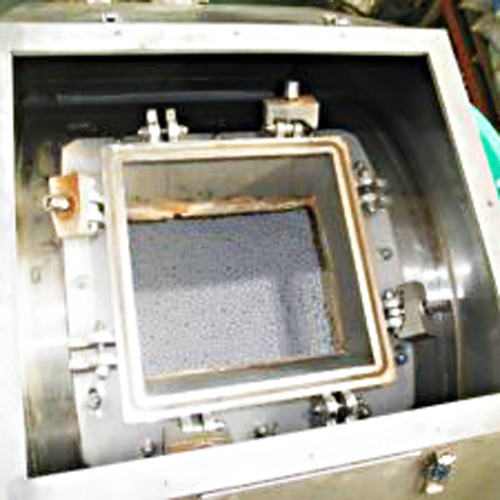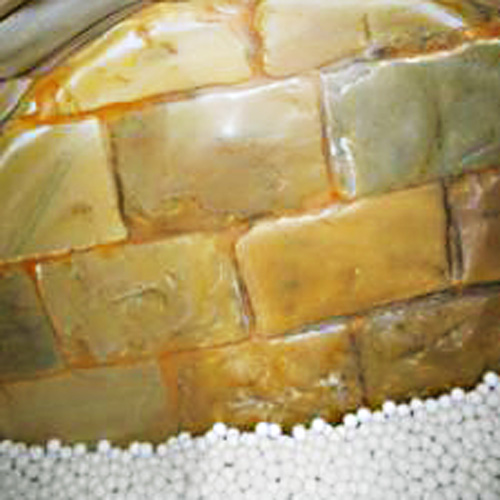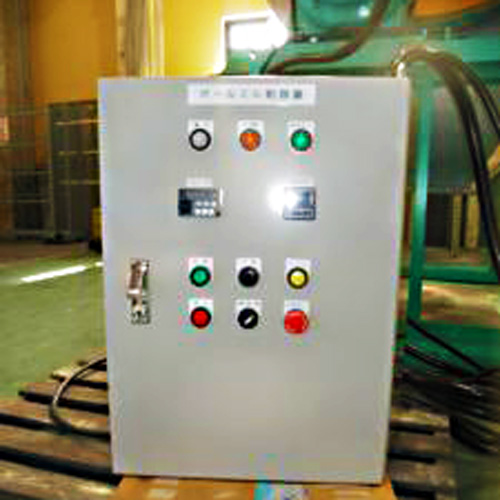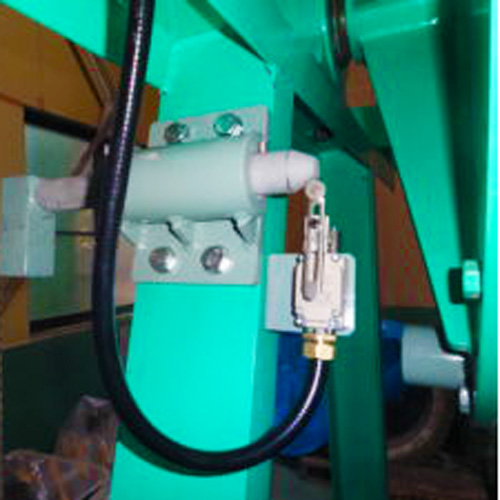 600L stainless steel batch ballmill (wet type)
Product name: 600L stainless steel ball mill (wet type)
Can body: Made of SUS
Drive part: 3.7kW-4P 1/15 geared motor with brake (200V)
Drive method: V belt drive
Lining: Alumina lining completed
Features
Made of stainless steel, it is resistant to corrosion.
Quiet design due to V-belt drive.
It's worth the price because it's almost like new. The drive unit and mount are new.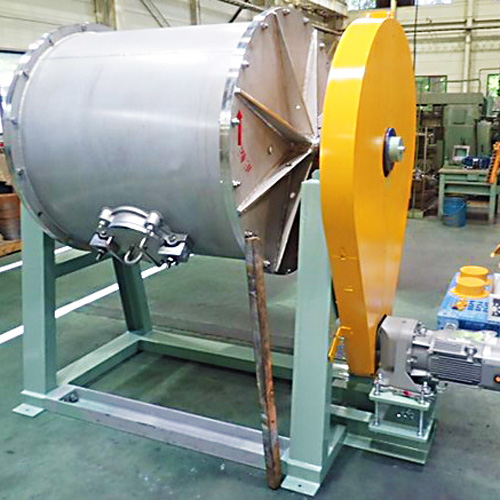 *Although we are constantly updating used information, there may be items that are not listed in the above information.
If you have any requests, please feel free to contact us by phone or email.