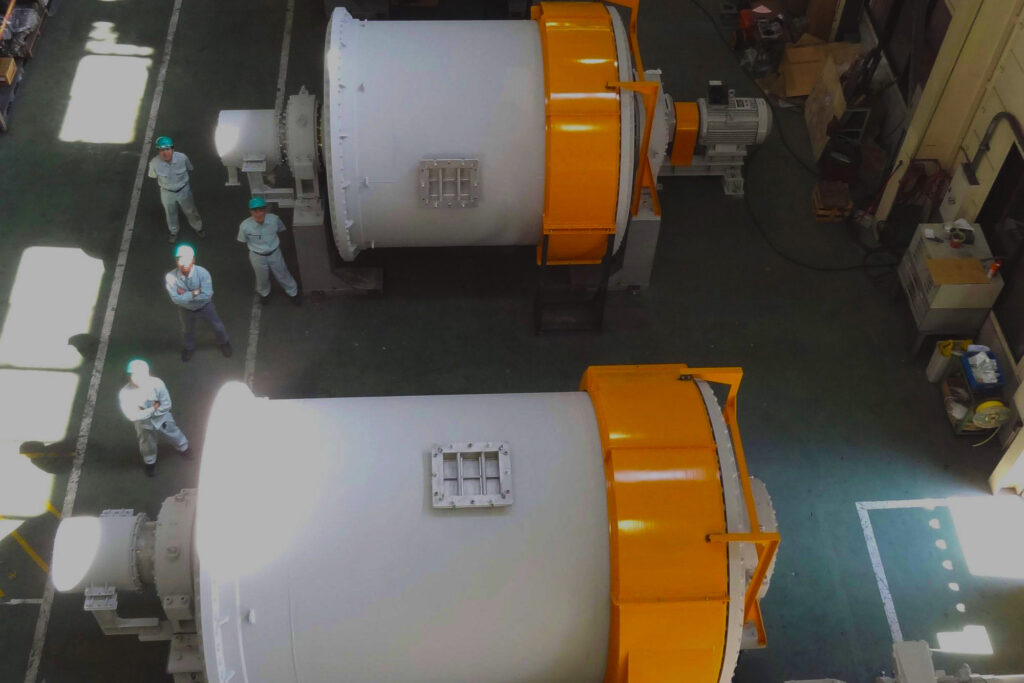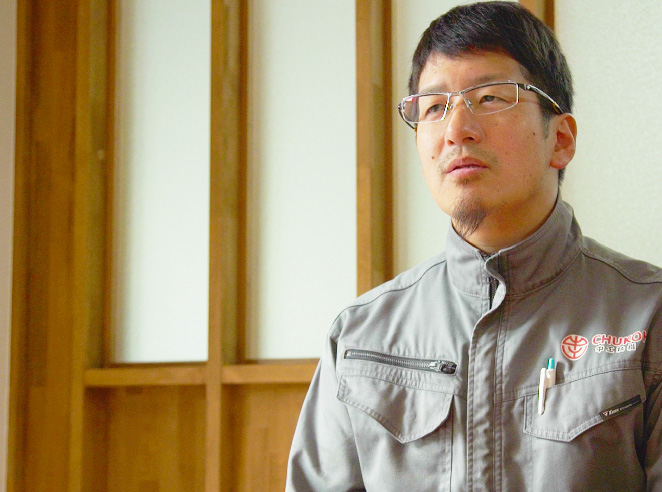 Hidekazu Hara
Machining G Joined in 2015
Joined the company in 2015. My previous job was in the nursing care industry. I started working at Chukoh Seiki Co., Ltd. because I wanted to "manufacture" things.
Currently, he is in charge of large-scale machining at Machining G, and is also active as the "5S Committee Chairman" of Chukoh Seiki's 5S campaign.
"I feel a sense of joy when the products we have created together are shipped."
For me, the great pleasure of my job is being able to use all my five senses, putting my passion to use, and being involved in a product from design to welding, processing, and assembly. Unlike major companies, we do not focus on mass production, but rather make full use of our skills and knowledge to create each machine that satisfies both our customers and our customers. My seniors are friendly and kind even when they are strict, and I work surrounded by seniors who I can rely on.
Q1. Reason for joining the company
"I wanted to create things, so I felt it was a good fit for me."
Ever since I worked in my previous job in the nursing care industry, I had a strong desire to create things and was thinking about changing jobs. After seeing our company's website and having a number of interviews, I was able to sympathize with Chukoh Seiki's approach to manufacturing and the atmosphere within the company, and decided to join the company.
Q2. When do you feel fulfilled?
"When the finished product is shipped on a large truck, it takes a lot of effort."
Our company does not have assembly line work or divided work like large companies or large factories. In order to manufacture each aircraft according to its specifications and specs, we operate based on the CAD/CAM provided by the design team, but when we put the customer first, we asked the design team to We may also suggest methods.
When the finished product is shipped on a large truck, I think to myself, "Our product, which we all created together, is going to play an active role in the company we deliver it to," and it gives me an opportunity to reflect on my work every time. Masu.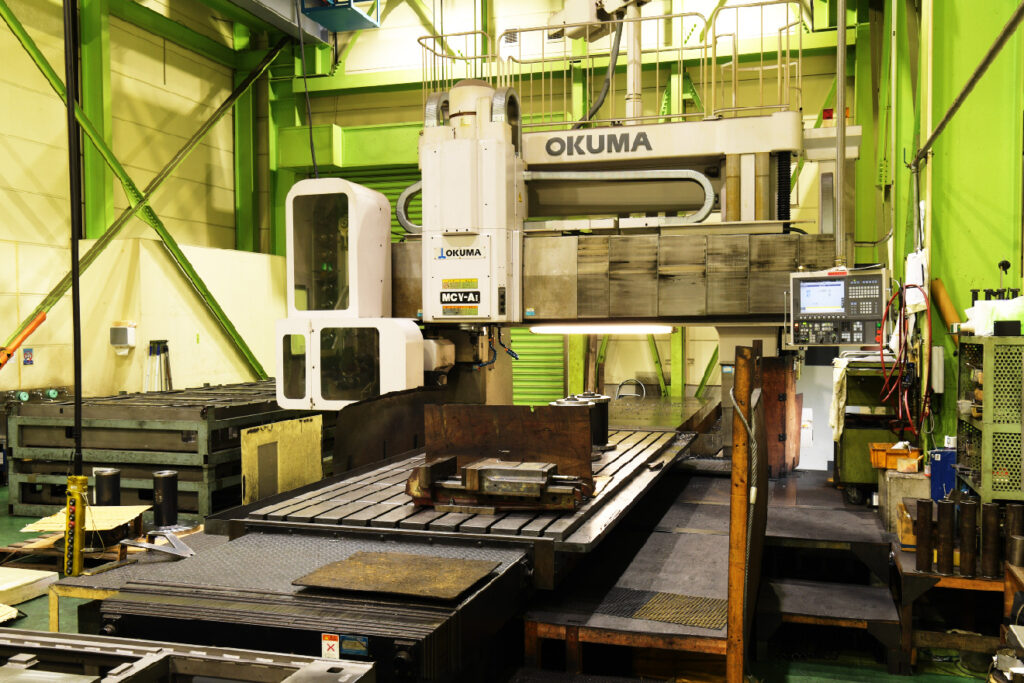 Q3. What are Chukoh Seiki's strengths?
"Design and manufacture of large products that cannot be imitated by other companies"
If you look overseas, there are various manufacturers, but currently in Japan/Asia, our products fall under the category of "large ball mills." Although it is a special genre, the companies that introduce it are diverse, and it is possible to create products for a variety of industries, from infrastructure to raw materials for household goods.
I would like to further deepen my sense of pride as a top runner in the industry.
Q4. When do you make the most of yourself?
When I changed jobs from my previous job, I didn't know the names of tools or machines. When I thought about what I could do, I thought, "The first thing to do is clean." I tried to keep the factory clean by using my time when I wasn't working and cleaning time.
As a result of this, I have now been appointed as the 5S Committee Chair, and the 5S team is thinking about what we can do for the company and implementing it. As with my work at the Machining Group, I find it rewarding to be given such responsibility.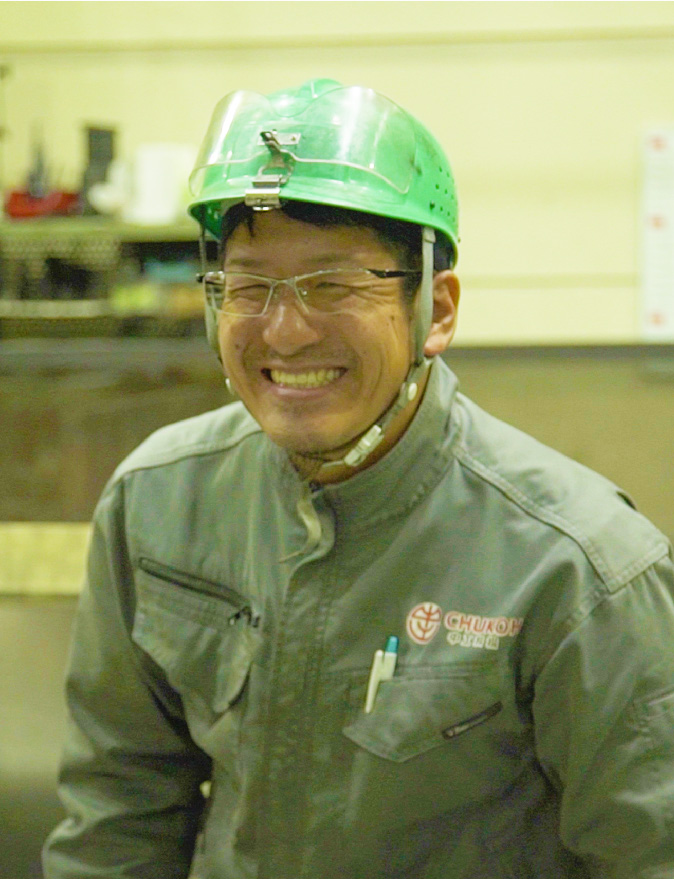 Contents of the day
8:00
General morning assembly
Process management while checking the day's work and future schedule
9:00
Meeting with the design team
Adjustment of manufacturing period for next delivery timing
10:00
Processing
Since machining starts from a single workpiece, there are many steps from setting the workpiece to adjusting its position and starting machining.
12:00
Break
"Chukoh Seiki Sarameshi Lunch" is held once a week and is popular for its rich menu. Today we had hayashi rice and salad bar.
13:00-16:00
Processing
While checking to see if everything is progressing according to the schedule, we also check the work to be done the next day and in the future. In addition, we also cleaned up nearby roads through 5S activities.
17:00
End of work